It's no secret that San Diego is in the midst of a once in a generation type sellers market.  My question is, "Do you really, really get that?"  I mean really?  If you are in your first home, a "starter home" type property, now may be the best opportunity you ever have to cash in and move up.  Now, there are a few considerations and challenges:
Prices are high
Inventory is low
Interest rates are holding
So what does that mean?  High prices will benefit you as a seller, so that's good!  The flip side is you will pay more for that move up property.  The questions is, "Will it be worth it?"  I bet yes, if you are planning to buy your home for life…where you will be for the next 15-20 years or more.  That's the trade off, get what you want now for the long haul.
Low inventory means your options might be limited in some price ranges and locations.  Keep an open mind on these things and you should be OK.  One word of caution, as this is an EXTREME sellers market, don't low ball!  Come in with your best offer out of the gate and understand you probably will be in multiple offer situations.  Focus on the end game…your "Forever Home".
Interest rates and loan options could be your saving grace.  You can get into a home for less money out of pocket, and a monthly payment that could be close to your current payment.  Find a good lender who will work with you to create a loan that works for your situation and not try to push you into "the loan of the month".
Below are some visuals on a few core metrics I track to gauge the market.  This data is pulled from the SANDICOR MLS using a platform called InfoSparks.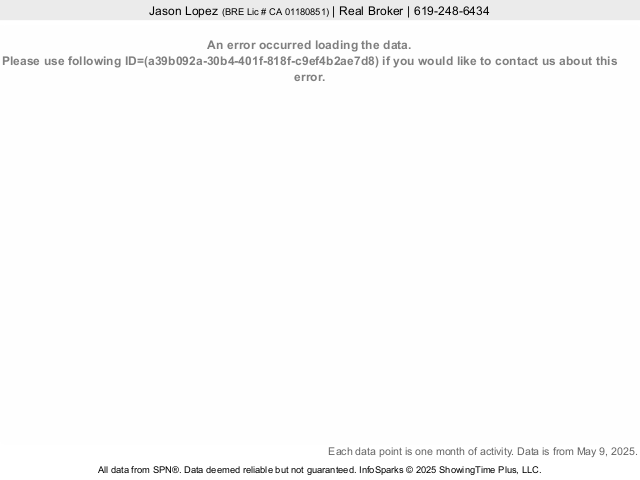 If you'd like to see market stats in your neighborhood, please let me know. I can pull this down to the zip code or community level and would love to share what your hyper-local market looks like.